Here are my top 10 stamp sets in the new catalogue
Butterfly Wishes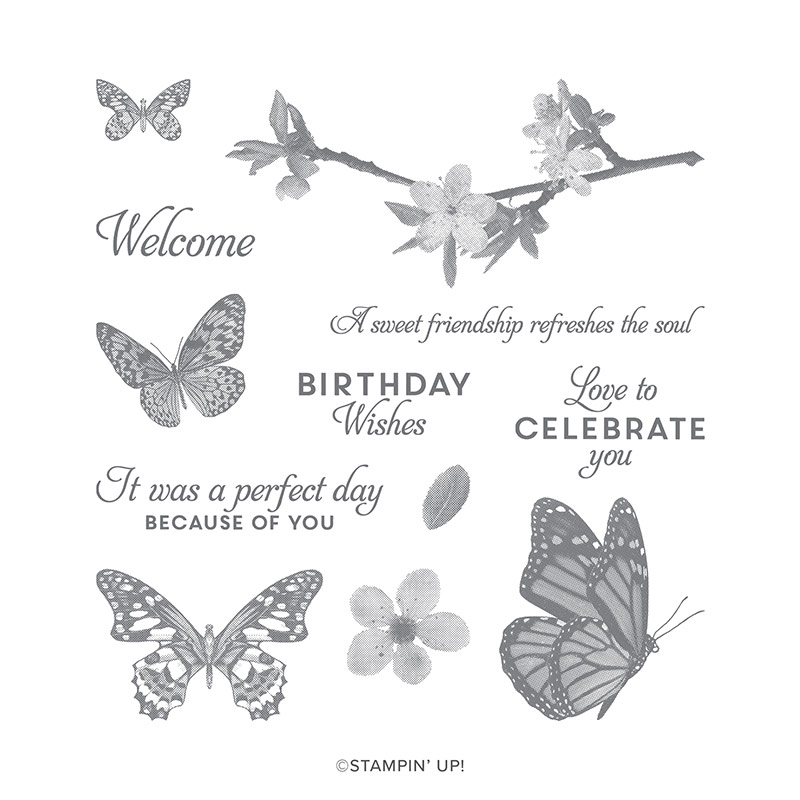 This set is one of our distinctive sets, meaning they have a whole new level of dimension built into the actual stamp. I love the sentiments in this set, but my favourite stamp is the side profile butterfly image. The catalogue shows a fabulous example of how to use this image to create a gorgeous 3D butterfly. This set also contains an image that coordinates with our existing Butterfly Duet Punch.
OVER The Moon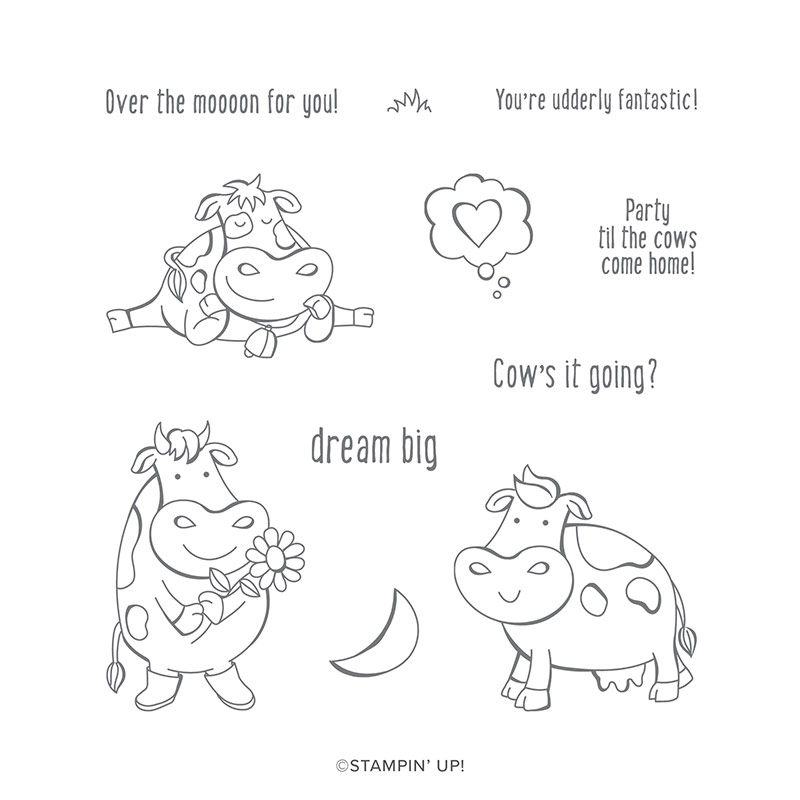 These cute cows are just so much fun. They are open lined images which means you can colour them however you like, or leave them as line images. You are limited by only your imagine with this set – think of a cute valentines card or even a 'cow flying over the moon' baby card.
For The Win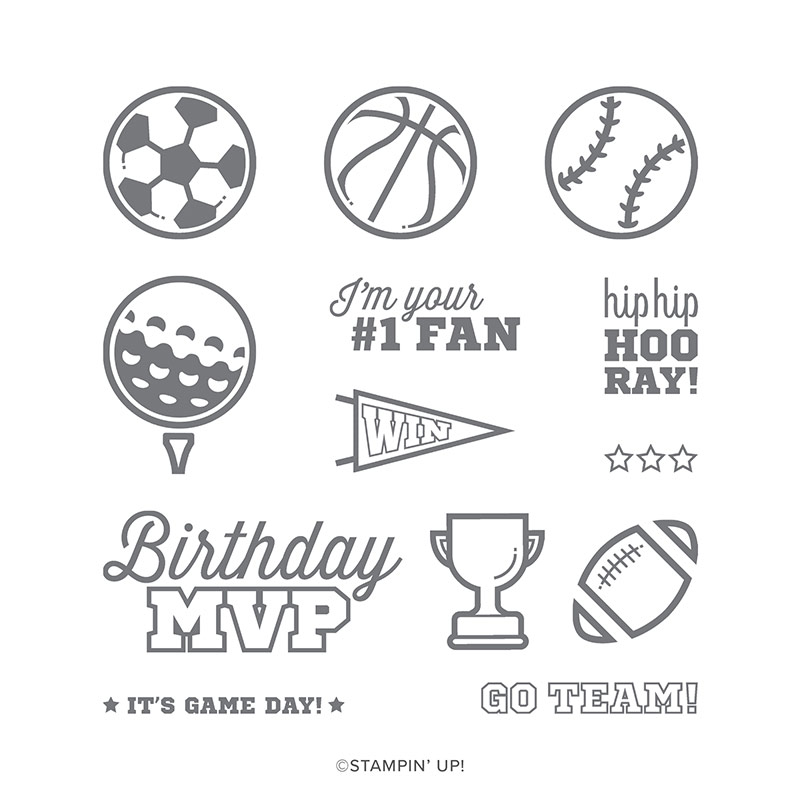 For all your sports fans, this is the set for you. A collection of different balls and sporty sentiments, and the good news – it coordinates with the layering circle dies to allow for perfect cutting out!
Back on Your Feet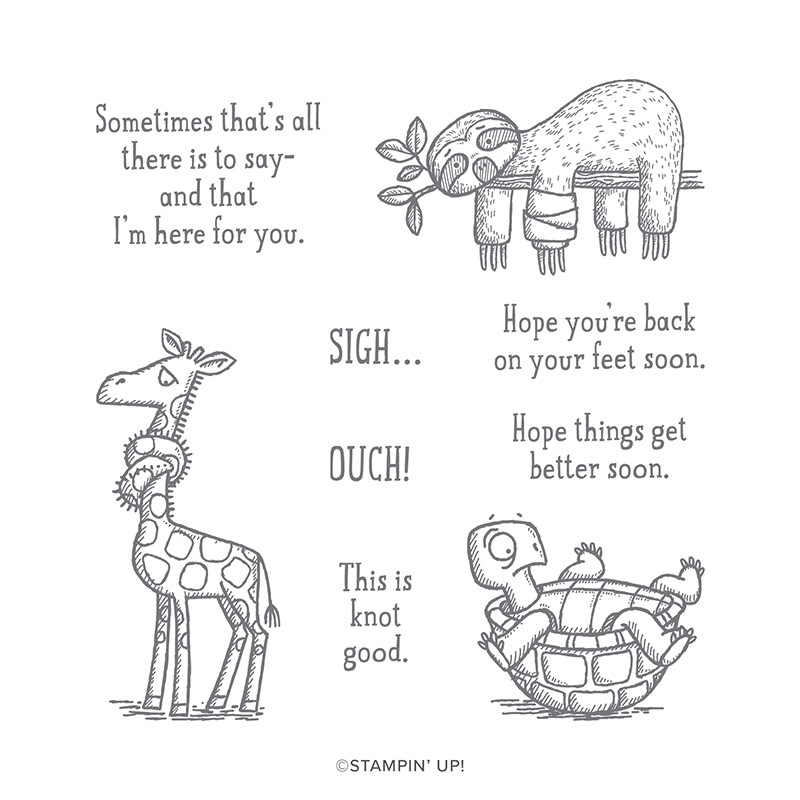 Sending 'Get Well' cards can be hard, what do you write? What do you say? After all it's a get well card….you don't want it to look like a sympathy card! Here is your answer. This set uses cute images that can be coloured to let people know you are thinking of them in the quirkiest way possible.
GeNuine Gems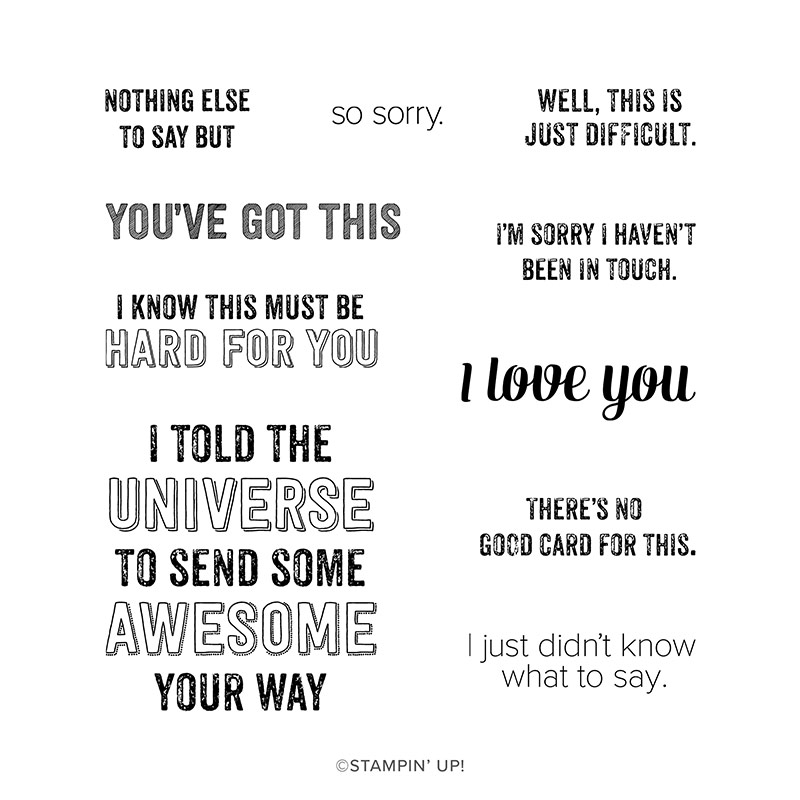 This set contains sentiments only, but is a mix of sizes so you can use them as the focal point, or use them on the inside of a card. The sentiments can be used for a variety of scenarios, including congratulations, get well and thinking of you.
Wildly Happy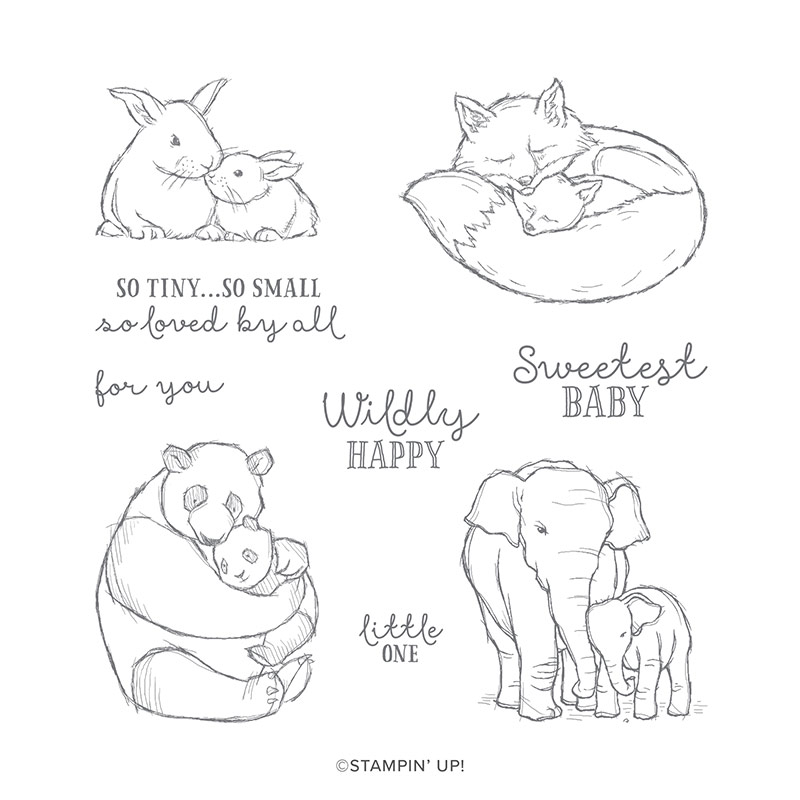 It's no secret…..I cannot resist cute animal stamp sets, and this one is just so sweet. The set is a collection of 4 images (all featuring a parent / child) and then 5 sentiment stamps. For me, this set would be perfect for new baby cards and also Mother's Day and Father's Day cards. Again, the images are lined so can be coloured in using your favourite medium.
Leave a Little Sparkle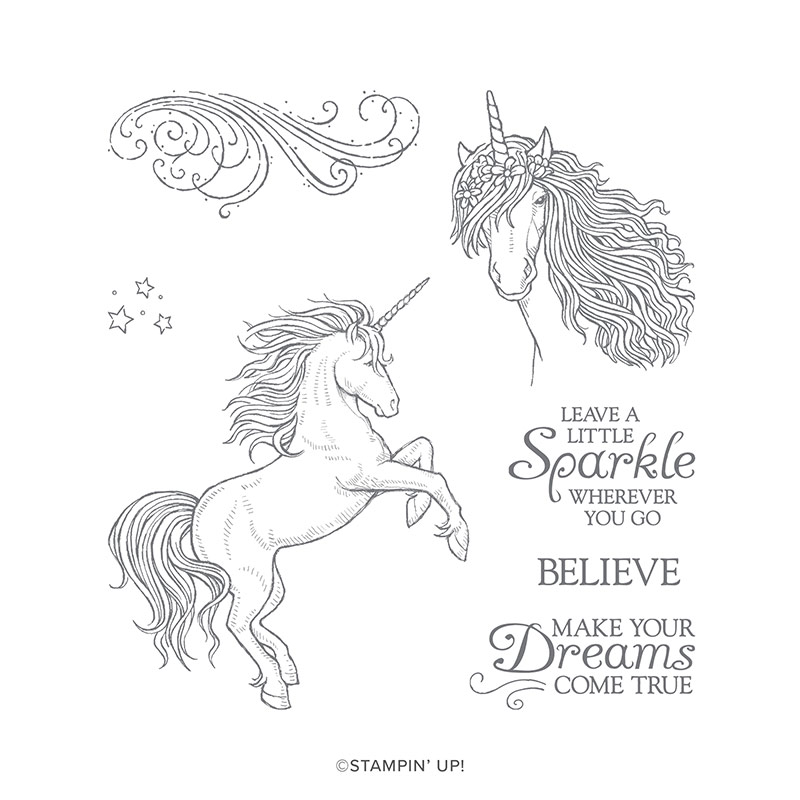 This set might not appeal to everyone, but I make a lot of cards for my kids friend's birthdays and this set is high on my list. Apparently (so I am told!) Unicorns are a popular thing right now so for me this set is a must buy. The stamp set also contains this kind of swirl like image which I can see being used on lots of different cards in the background.
Seaside Notions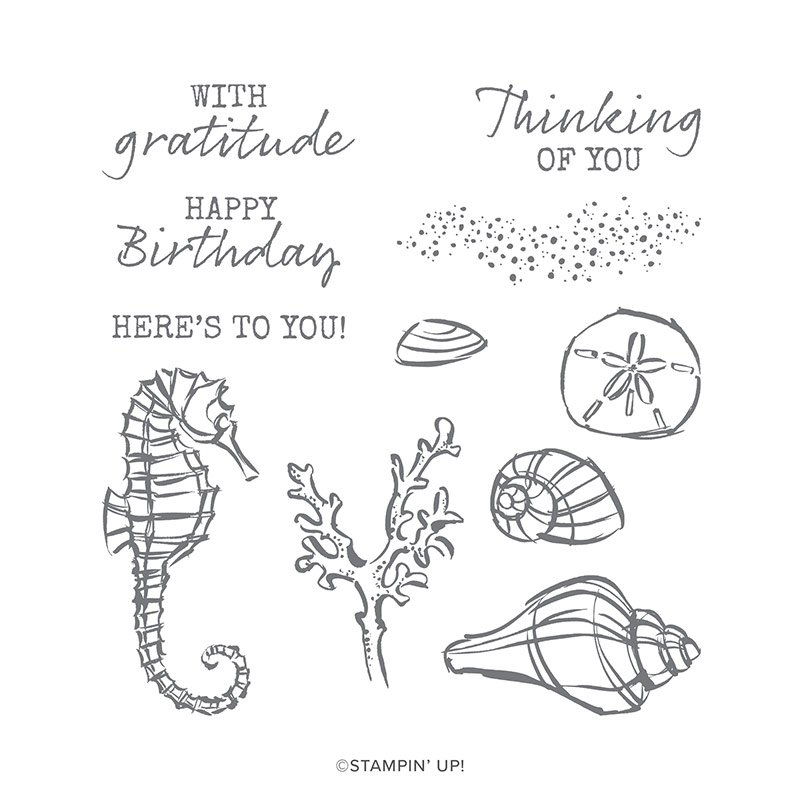 I love this set for the simple coastal imagery and simple sentiments. We live in the city of Perth which is on the West Coast of Australia. Our summers are warm and inevitably involve visits to the beach. In fact our most frequent holiday destination is to a beach a few hours south of Perth. I can think of so many things to do with this set. It also coordinates beautifully with a few other sets in the catalogue, including the set 'Sea of Textures'
A Good Man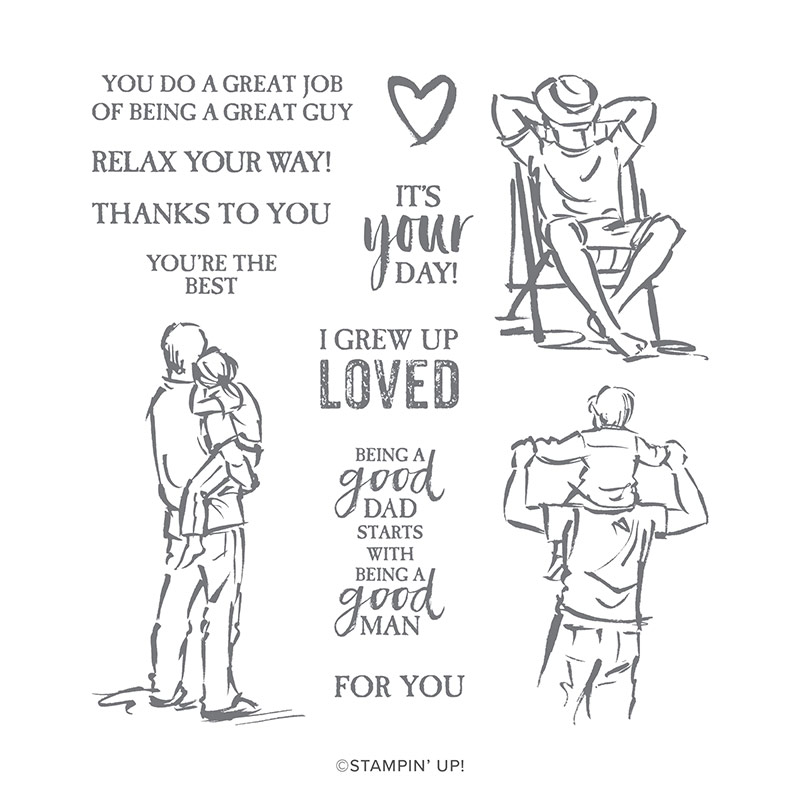 This set is a perfect set for making Father's Day cards, or any other masculine themed cards. But my favourite thing about this set is the sentiment "I Grew Up Loved". If a child is able to say this to their parent or caregiver….well there's nothing more important than that. Such a powerful sentiment.
Birch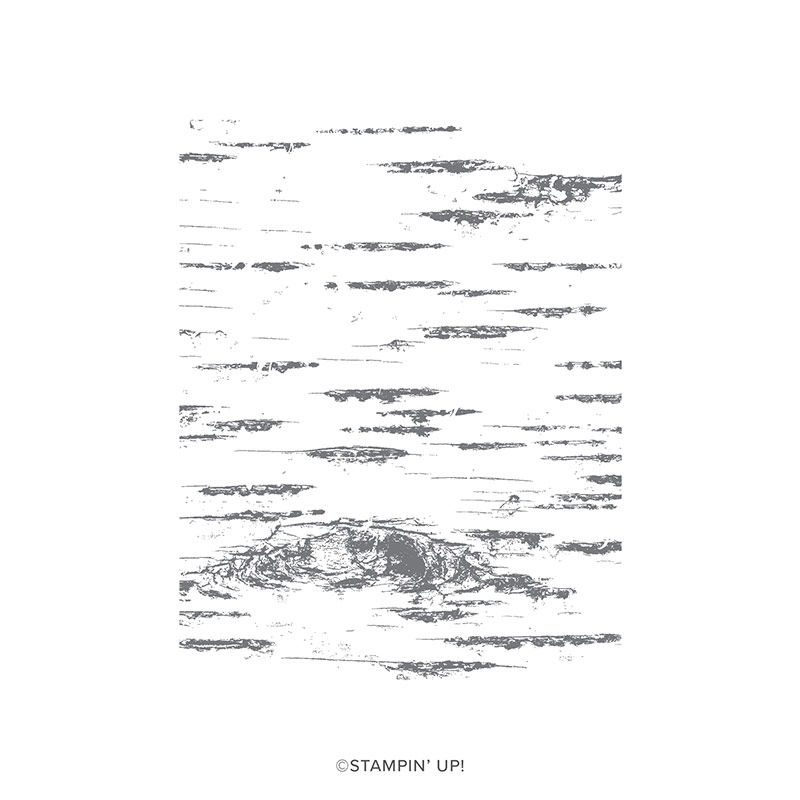 This is one of those large background stamps and I know it is going to be so popular. Use it to add a look of texture in the background of any card or scrapbook page. This stamp is on my 'must buy' list without a doubt.